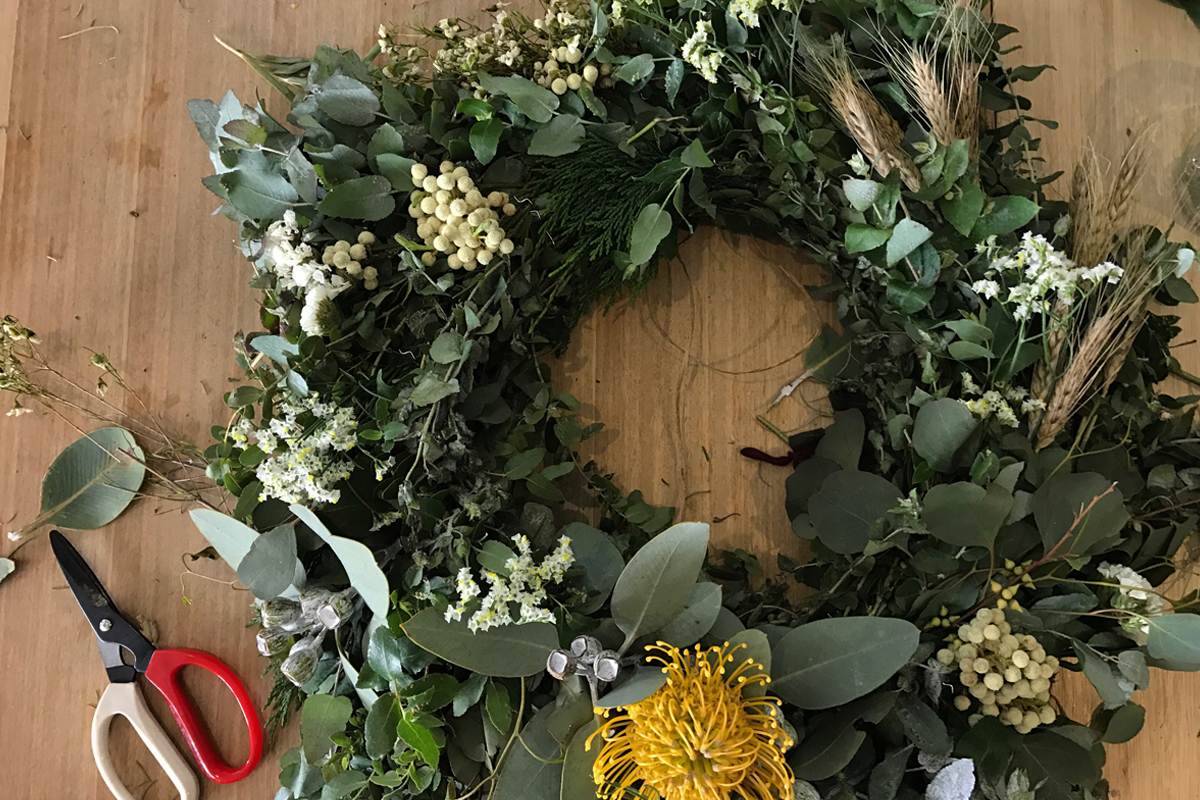 Five Creative Presents
Christmas Wreath Making Workshop with Anna Loughnan Flowers
Come join the divine Anna Loughnan for 2 very special Christmas Wreath Making Workshop, on Sunday 1 December, in the picturesque hinterlands of the Mornington Peninsula.
This creative workshop is a wonderful and fun experience to share with your friends and work colleagues  in the lead-up to Christmas. And is the perfect idea for a group catchup or a one-on-one date.
You will learn how to make your very own beautiful hanging wreath or table piece with a mixture of fresh natives, foliage and flowers, plus some nostalgic Christmas additions!
The wreath will be yours to take home and will see you through this and many more festive seasons to come.
Light refreshments will be provided. But we recommend visiting one (or a few) of the many wonderful wineries, restaurants and cafe's in the area for lunch – before or after your Workshop.
This Workshop is presented by Five Creative and will take place at the private art studio of Charlie Ryan (a 3 minute drive from our Five Creative Peninsula office).
People of all ages, faiths and beliefs are welcome to attend this workshop. And the studio is accessible by wheelchair.
Tickets are $95 per person (+ Booking Fee of $6.31)
Sunday, 1 December, 2019
Limited spaces available, so get in quick!
Anna Loughnan is a Melbourne-based floral stylist known for her distinctive aesthetic, and personal touch in designing inspired floral creations for her clients. Follow Anna at @annaloughnanflowers