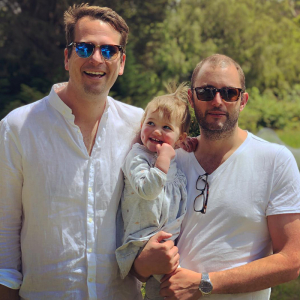 Five Creative was founded in Melbourne, in 2009 by Charlie Ryan and James Baker. The two have longstanding family ties with the Mornington Peninsula and Australian agriculture. And in the lead-up to Five Creative's 10th year anniversary, we expanded our Victorian presence and launched a second creative space on the Peninsula.
"We are thrilled to be expanding our creative studios into the Mornington Peninsula. And it is a privilege to live and work amongst the local families and businesses that make this region world-renowned in agriculture and hospitality." – Charlie Ryan
L – R: Charlie Ryan, Evie Baker and her dad, James Baker.