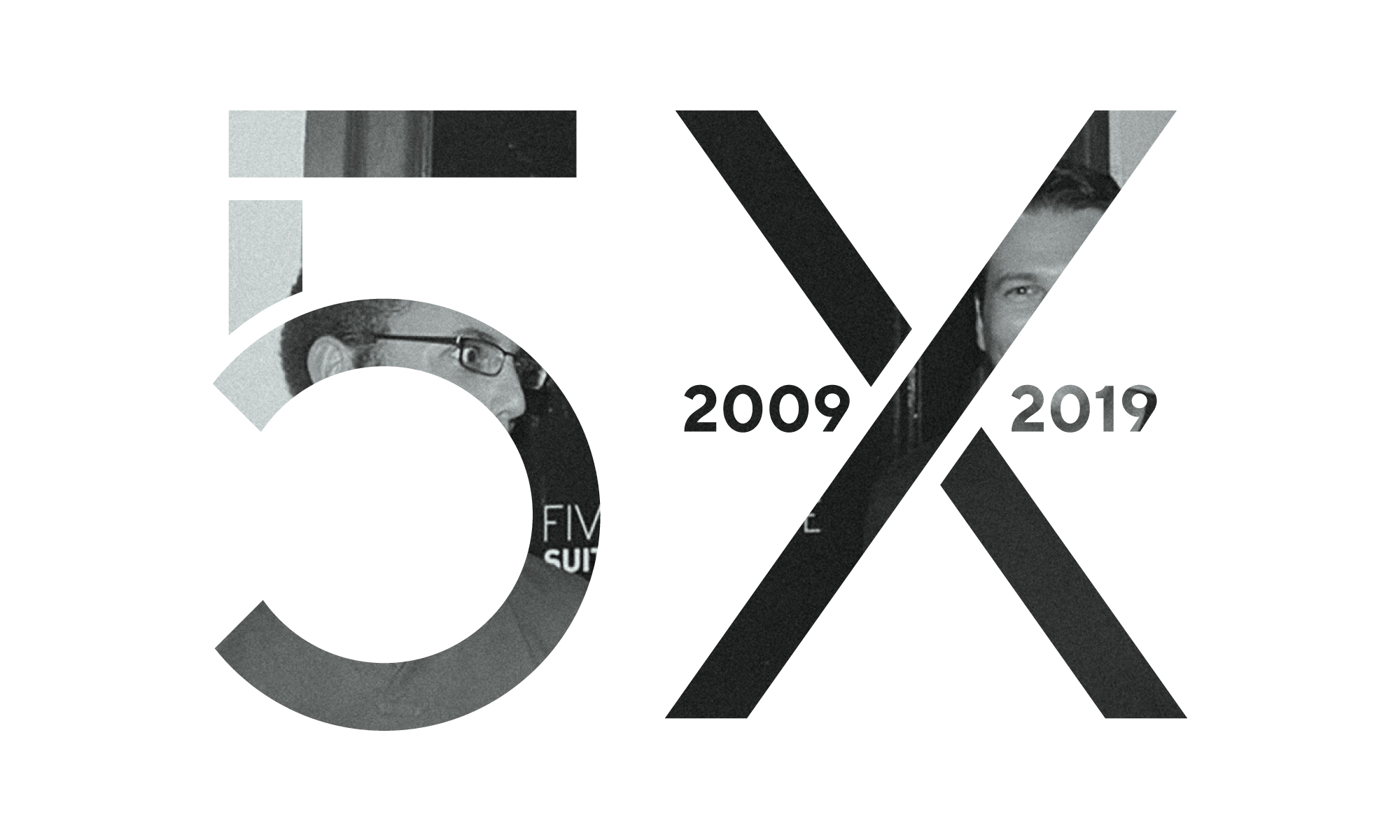 Celebrating 10 years with a commemorative
Anniversary Logo
A commemorative Logo is a great way of celebrating and promoting your Brand's big milestones; be it an anniversary, special occasion or an award. And coinciding with events, communications and memorabilia, the celebration can leave a  positive and memorable impact within the timeline of your organisation, but also for those in receipt or attendance of the milestone celebration.
Be it promoting towards clients and customers or building strength, unity and recognition within your own internal team – a commemorative celebration is a strong and strategic asset for any Brand.
Above: Examples of some of the commemorative logos we have designed for our clients over the past decade.
This month, October 2019,  marked 10 years since good friends Charlie Ryan and James Baker established Five Creative. 
We therefore took the opportunity to design our very own commemorative Anniversary Logo to mark the occasion. The logo incorporates our Brand Mark '5' with a roman numeral 'X' (10) and the years 2009 – 2019. The cropped black and white image, within the typography, is a photograph of James and Charlie, taken on the occasion of their first birthday. 
"In reflection of 10 years, we thank our clients – past, present and ongoing – for their support and trust in working with us to help build and strengthen their own brand stories. And also thank the wonderful people who have been part of our own Team and Family over the years – who have helped build our own brand story together. It has been an incredibly rewarding and life-changing journey for both James and myself and we are very much looking forward to seeing where the next decade at Five Creative takes us. "  – Charlie Ryan  | Creative Director 
If you would like to discuss the design of your own commemorative Anniversary Logo or Campaign, we welcome you to get in touch with our Creative Team via email at studio@fivecreative.com.au or call (03) 9826 2174.