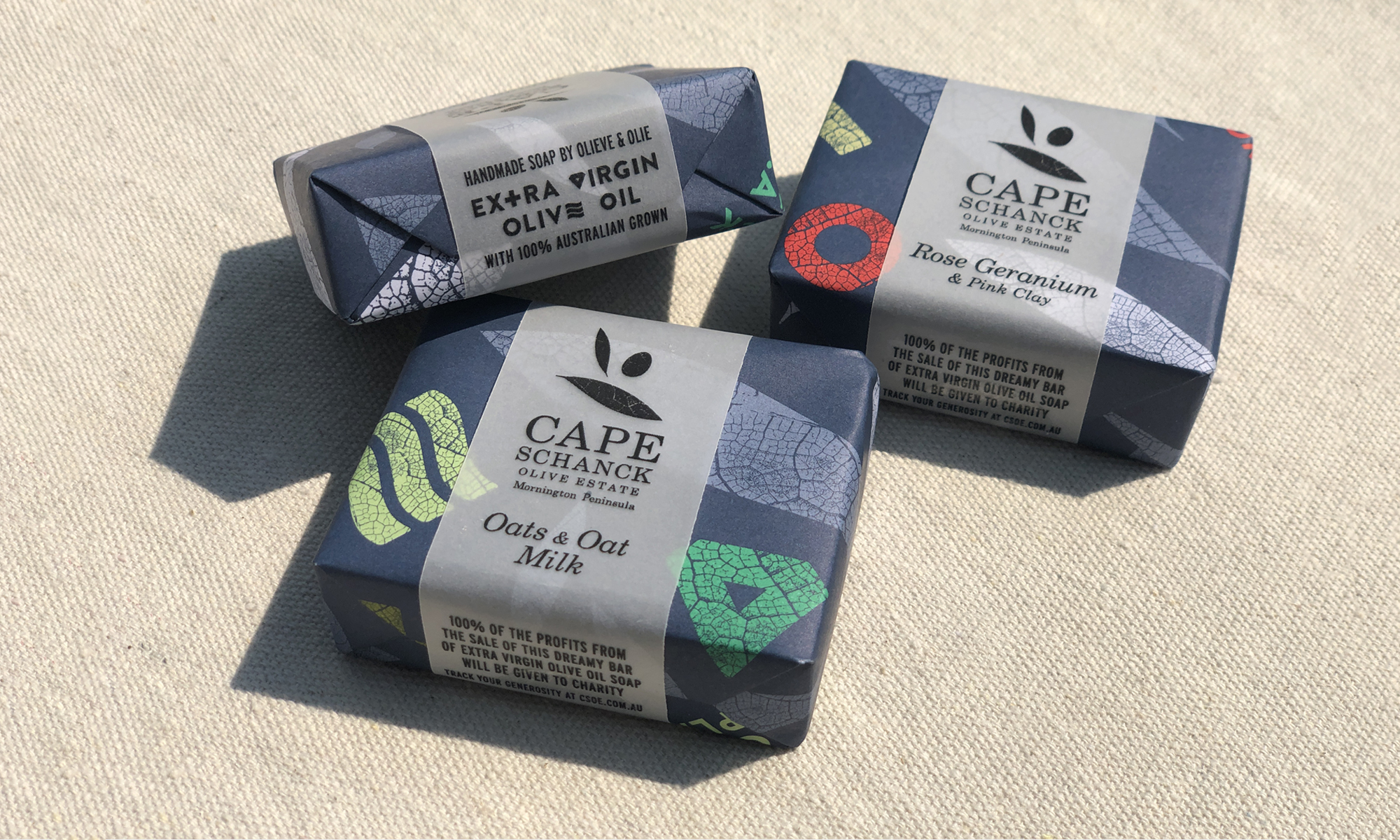 Handmade Olive Oil Soap Supporting Rural Communities
As part of our ongoing partnership with Mornington Peninsula Olive Oil producers, Cape Schanck Olive Estate,  we collaborated with them to develop a range of EVOO soaps for the purpose of supporting charities in Australia's rural communities affected by natural disaster and mental health issues.
The majority of the product has been strategically developed with a 'RE-cycle' mentality, with the soap made from 100% first press Extra Virgin Olive Oil and handmade courtesy of local soap makers, Olieve & Olie.
The packaging RE-cycles an existing custom pattern wrapping-paper that we designed for their bottles, as part of the CSOE Re-Brand. And the sleeve label was printed on existing translucent stock also used within their bottle tags.
The first batch, that was sold in March 2019, raised a total of $1250 that was donated directly to Blaze Aid, which is currently supporting farmers in the Bunyip area of Victoria affected by recent bushfires.